Senior Business Controller
Amsterdam
Stage Entertainment Nederland
Permanent
Successfully completed
Are you ready to make a move to this unique and inspirational environment? Our client Stage Entertainment is looking for a Senior Business Controller.
Organization
Stage Entertainment is one of the world's largest musical producers and owners. Stage Entertainment is now fully owned by Advance, which is directed by the Newhouse family, a family with a strong footprint in the Broadway entertainment industry for many years. They have offices and their own theaters throughout Europe and in New York, and they produce the biggest titles in musical theater. In the Netherlands, you might know the Beatrix Theater and the AFAS Circus Theater.
We live, breathe, and dream live entertainment, united by a shared passion and put our heart and soul into everything we do. We respect each other's talents, embrace our differences, and recognize the unique role each of us plays in the larger team.
As a leading company, they possess a unique combination of advanced creative and business capabilities, constantly keeping up with changes, exploring new directions, and seeking ways to improve and innovate.
Position
Within Finance, there are two departments who collaborate closely: accounting and controlling. The accounting department consists of 7 employees and a Head of Accounting. The controlling department consists of 3 controllers: a Senior Business Controller (this vacancy), Budget Controller (responsible for productions and HR) and the Venue Controller (responsible for theaters and overhead). All Controllers report to the Financial Director. Additionally, you will work closely with the Head of Accounting.
The main roles and responsibilities of the Senior Business Controller are:
Acting as a finance business partner for the Commercial Director and her team;
Achieve revenue and margin objectives, and challenge them when necessary;
Coordinate the forecasting and budgeting process (receiving input from other controllers) and deliver board presentations that you discuss with the Management Team;
Compiling the monthly review presentation for the board. In this, you collaborate closely with the other controllers and the Head of Accounting. You will present it to the Management Team;
Develop and evaluate the commercial assumptions in business cases of new shows (including license/royalty agreements).
Additionally:
You contribute from a business perspective. You are able to translate business sense to logical concepts and processes within controlling.
You take initiative in improving the operational process within controlling.
You participate in finance and organization-wide projects (including Digital Commerce project and ERP implementation).
You provide requested and unsolicited advice to the Finance Director and Commercial Director.
Background
You are a self-starting, proactive, and decisive professional who drives improvements where you see them. With your pragmatic approach, decisiveness, and strong process-oriented thinking, you make yourse;f an indispensable link for the organization. Additionally, you are self-starting, curious by nature, and thrive on the challenge of new problems. Your drive to achieving results and delivering quality and you do this best in a team.
Furthermore:
You possess at least a completed master's degree in a (business) economic discipline, such as Accountancy, Finance & Control, or (business) Economics; having an RC qualification is a plus.
You have extensive relevant work experience; a minimum of five years of experience in a similar role within a dynamic environment.
Affinity with the entertainment industry is a plus.
You have strong communication skills and a good command of the Dutch and English languages, both spoken and written.
You have excellent proficiency in Excel; knowledge of Coda, HFM, and Workday Finance is a plus.
A versatile and challenging role in a successful, creative, and dynamic company where everyone can be themselves. In addition, the organization provides you with terms of employment that match the position and a diverse package of personal benefits. Well-being is an important theme within this organization. Therefore, they offer the opportunity to work on your physical and mental health. The diversity of the organization creates an inspiring and varied working environment where everyone should feel comfortable.
Our conditions:
An attractive salary, paid 13 times a year, based on previous work experience.
25 vacation days to enjoy, 1 D&I day, and 2 designated free days provided by Stage Entertainment (the designated days are bridge days, for example, after King's Day and Ascension Day; the D&I day can be chosen according to your preference).
A good pension scheme and reimbursement of travel expenses.
A pleasant atmosphere when working at the office, but we also value the importance of remote work (our policy is 60% office work, 40% remote work).
Opportunity to work remotely for two weeks at a destination of your choice.
Possibility to sign up for a gym membership for business purposes, with Stage contributing 20 euros per month.
We highly value your personal development, which is why there are ample opportunities for training and education.
More information?
Get in touch with us.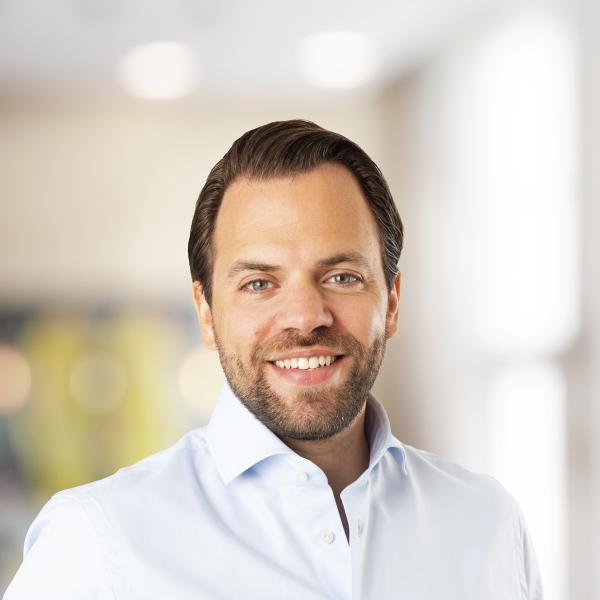 Pieter van de Ven
Vroom Talent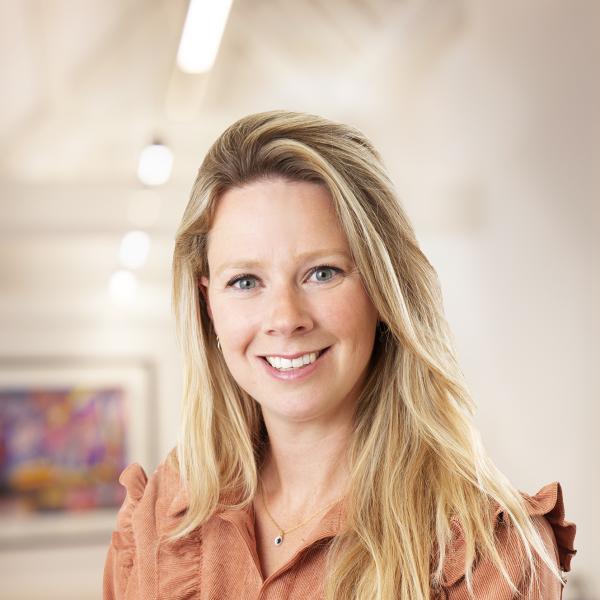 Finance & Control.
Stephanie Kuipers
Vroom Talent